You must allow cookies and JavaScript for a proper shopping experience.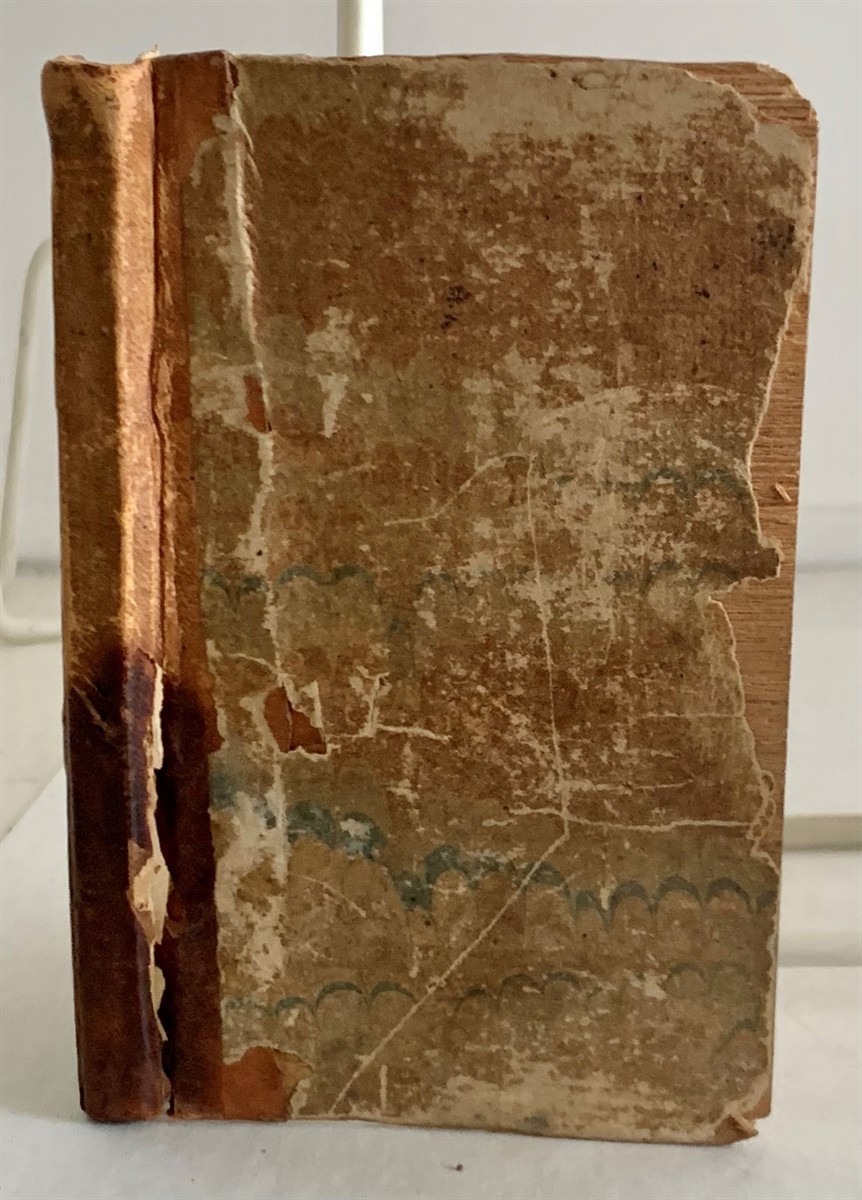 Price: $175.00
Publisher: Boston, MA, I. Thomas and E. T. Andrews : 1796
Seller ID: A45791
Binding: Hardcover
Condition: Good
---
Maps; This is a small format book (approx. 3.5" x 5.5"). The book has thin boards covered with marbled papers with a leather spine. The top sixth of the rear board has chipped off and the marbled paper has chunks missing, along with generalized heavy rubbing. The leather spine has darkening / burning to the bottom half, along with a two inch tear to the bottom front spine joint. The text pages are in generally clean condition, though there is generalized foxing. Both of the maps are present, but have issues. The Chart of the World on Mercators Projection has a large chip missing from the left ...
View More...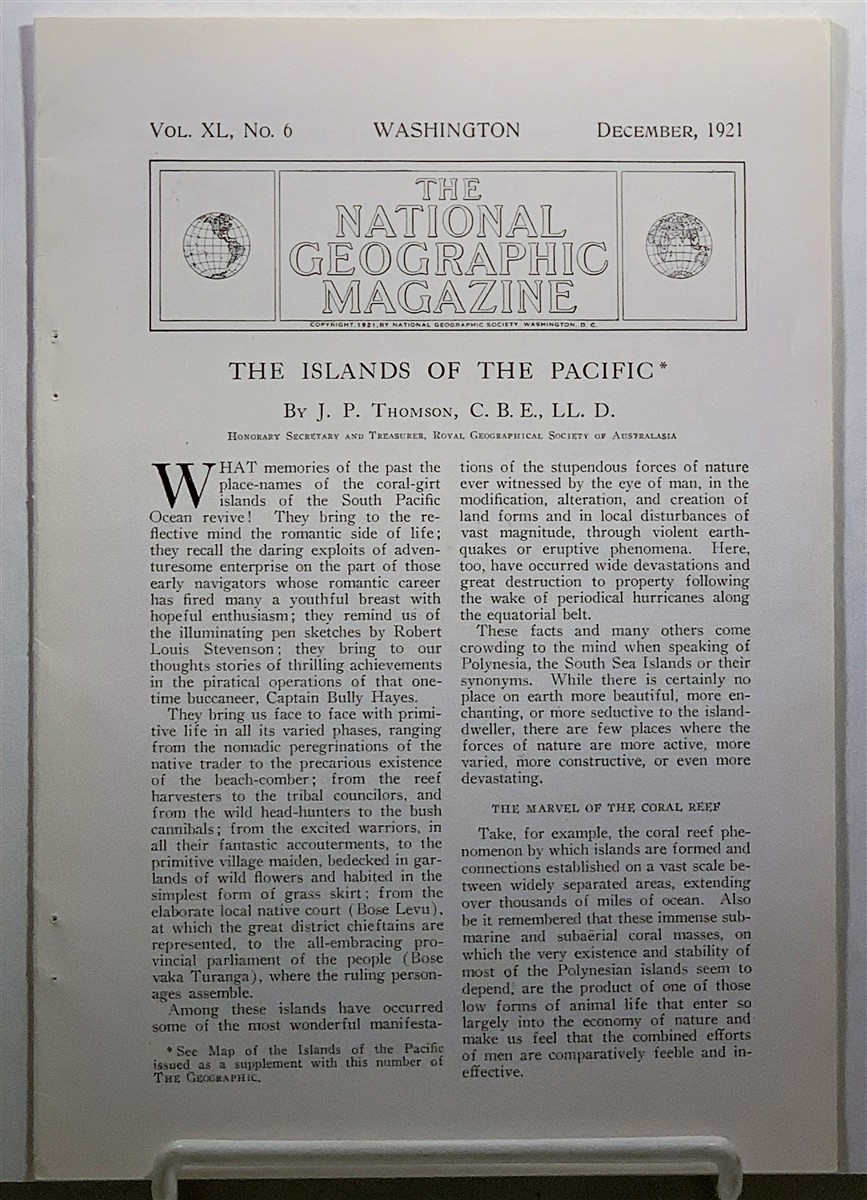 Price: $15.00
Publisher: Washington D. C., National Geographic Society : 1921
Seller ID: A43542
Binding: Magazine
Condition: Very Good
---
B&W Photographs; This is a DISBOUND article from National Geographic Magazine. This is the actual article, not a photocopy. Text pages are clean, bright and without chips, tears, discoloration or wear. They do, however, have the necessary staple holes where staples were removed. Article consists of eight double-sided text pages with fifteen black and white photographs. Photographs are by: J. W. Beattie, Dr. J. P. Thomson, and A. Nielen. The article discusses some of the islands in Polynesia and Melanesia along with bits about the inhabitants, their customs, the crops and animals, etc.
View More...