You must allow cookies and JavaScript for a proper shopping experience.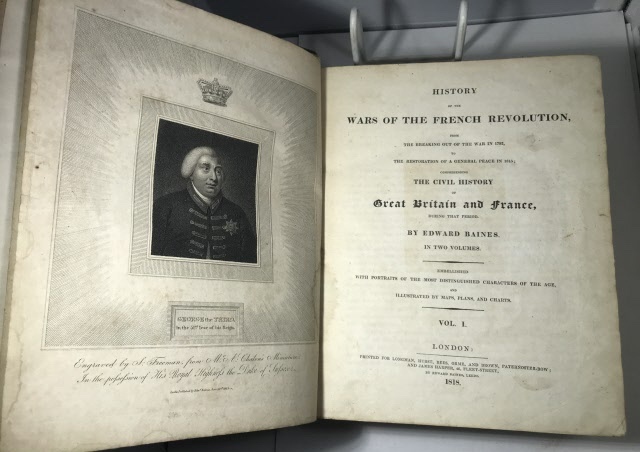 Price: $175.00
Publisher: London, England, Harper Collins : 1818
Seller ID: A42634
Binding: Hardcover
Condition: Very Good-
---
Two Volumes Bound in One. Very Good- condition. Full leather binding. The leather is, however, noticeably weathered and worn. Both covers are detatched. The book itself is in very clean, solid condition and at some point in its history, the separate books have been combined and bound into one large volume. A previous owner has made a few repairs to the book, including reattaching the front endpaper and free page. (which have, since then, become unmoored again, partially) The text pages are generally clean and bright. There are several large splotches of either ink or foxing (dark) to several p...
View More...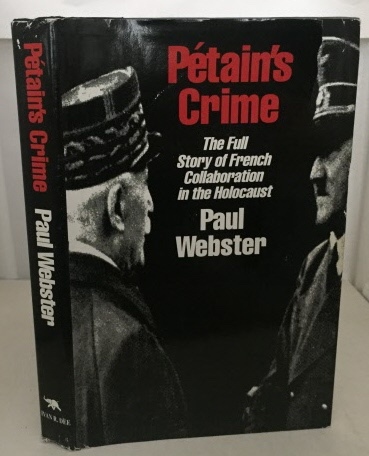 Price: $20.00
Publisher: Chicago, IL, Ivan R. Dee : 1991
Seller ID: A37605
Binding: Hardcover
Condition: Near Fine in Very Good- dust jacket
---
B&W Illustrations; This book is in Near Fine condition and has a Very Good- dust jacket. The book and its contents are in mostly clean, bright condition. The spine ends and corners of the book covers have some light bumping and rubbing. The text pages are clean and bright. The dust jacket has several edge tears, nicks and spots of rubbing and edge wear. "Henri Philippe Benoni Omer Joseph Pétain (24 April 1856 ? 23 July 1951) , generally known as Philippe Pétain (French: [fi. Lip pe. T? ~]) , Marshal Pétain (Maréchal Pétain) and The Old Marshal (Le Vieux Maréchal) , was a French general officer...
View More...